Build your Financial IQ
I sat back one day and did a little inventory. I looked at the boat full of tackle boxes, a garage stuffed full of rods, reels, extra trolling motors, and bags upon bags of plastics. Then I thought are these truly assets?
I mean think about it. If the shit hit the fan, what are all these things really worth? Obviously not nearly what I paid for them new, and probably not nearly what I would want for them in a time of true crisis.
So what assets do I have?   First let's think about the true definition of the word asset and what one really is.
According to wiki     "Anything tangible or intangible that can be owned or controlled to produce value..."
So I did a real world examination of my financial statement, and I was unimpressed with what I saw. 
So what was it that I was going to do to change that situation? Remove some of those liabilities off the debit sheet and add some assets? 
It all started with this first book Rich Dad Poor Dad
Robert talks about the different ways to build wealth in a way that anyone can easily understand.   From this book my eye's were opened to what an asset truly was,     and your house isn't one of them.  
Assets are things that produce income.
If you're anything like I was then you can relate to this:  
I was my only asset.
If I didn't show up for work at my daily job then there wasn't any money coming in, and that house that I thought was an asset suddenly becomes an enormous weight around my neck...
How do you change it and get paid to fish?
Income producing investment property.  Passive income. Mailbox Money.
I'm generating capital for investment property by flipping houses.  I keep the gems for my collection and sell the rest.  
Anyone can do this no matter your age, gender, race, religion, or most importantly how much money you have today.  Read up on it.. Then if you want it... this is important...bad enough,  you can get it.
Stay tuned for more blog posts about my new adventures in real estate and how I'm getting paid to fish!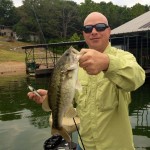 ksbigbass
I pay cash for fixer uppers!  Quick closing times!
I buy houses in Wichita, Kansas